All-in-one HIPAA-secure portal for Healthcare documents & content exchange
Transform messy paper trays into a well-organized practice
Receive, store, and manage personal and medical information from multiple channels
in a secure, centralized document management system
Multi-channel input

Accept faxes, emails, forms, & uploads into a unified queue
Centralized document management

Retain documents in US storage locations
Instant & simple deployment

Get up and running quickly; no training or setup required
Instant HIPAA compliance

Medical information stored securely until you need it
In a typical day, healthcare professionals receive sensitive personal and medical information from many sources. It can be a struggle to keep track of all these documents and medical records can often get lost or viewed by unauthorized personnel if not properly controlled.
ShieldQ lets you accept confidential data from various channels -- by fax, email, form, or direct upload -- into a secure, unified, HIPAA-compliant repository. This cloud-based document management system provides a secure workflow, enabling you to handle all your documents in the same way. Store and manage, tag and edit metadata for instant retrieval, share records or other information on a need-to-see basis, and set retention policies according to your specific needs.
Most of all, ShieldQ lets you manage your sensitive medical data with peace of mind, knowing that you'll never lose documents again.
Handle all incoming medical data from one, secured queue

Accept sensitive data from patients or staff via channels: document/image uploads, web forms, emails, faxes
Share documents individually or in a group, with full audit trails

Simplify search: customize tags, rename, cross-reference with business processes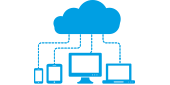 Access from anywhere, anytime: desktop, smartphone, tablet or API

Black-out specific details to protect sensitive data; e.g., social security numbers, patient IDs

Store data safely: Choose what to keep and for how long, in US locations
How it works

About us
ShieldQ was developed by InterFAX, the online messaging company, with over 20 years' experience in providing highly reliable, flexible and secure online document exchange solutions.
The company has provided HIPAA-compliant fax services for hundreds of EMR/EHR software vendors, clinics and pharmacies.
InterFAX sends and receives over 200 million pages a year for 60,000+ subscribers in 159 countries.
Points-of-presence in the US, UK, Germany, Italy, Spain, Turkey, Israel, Japan and Australia, with hundreds of fax servers and thousands of phone lines, ensure unbeatable performance.
Accreditations
ShieldQ by InterFAX is HIPAA compliant, and was the first Internet faxing company to be accredited as a Level 1 PCI DSS-compliant service provider. The company is dedicated to ensuring that its highly secure online services meet the world's most stringent privacy and security regulations, both today, and tomorrow.